Vehicle transports for owners and businesses
Have you purchased a car in Germany, Western Europe or Scandinavia, and are you looking for a safe way to transport the vehicle to the Netherlands as quickly as possible?
European Auto Commerce schedules vehicle transport runs from Germany, Austria, Italy or Scandinavia to the Netherlands several times per week. For owners, dealers and businesses.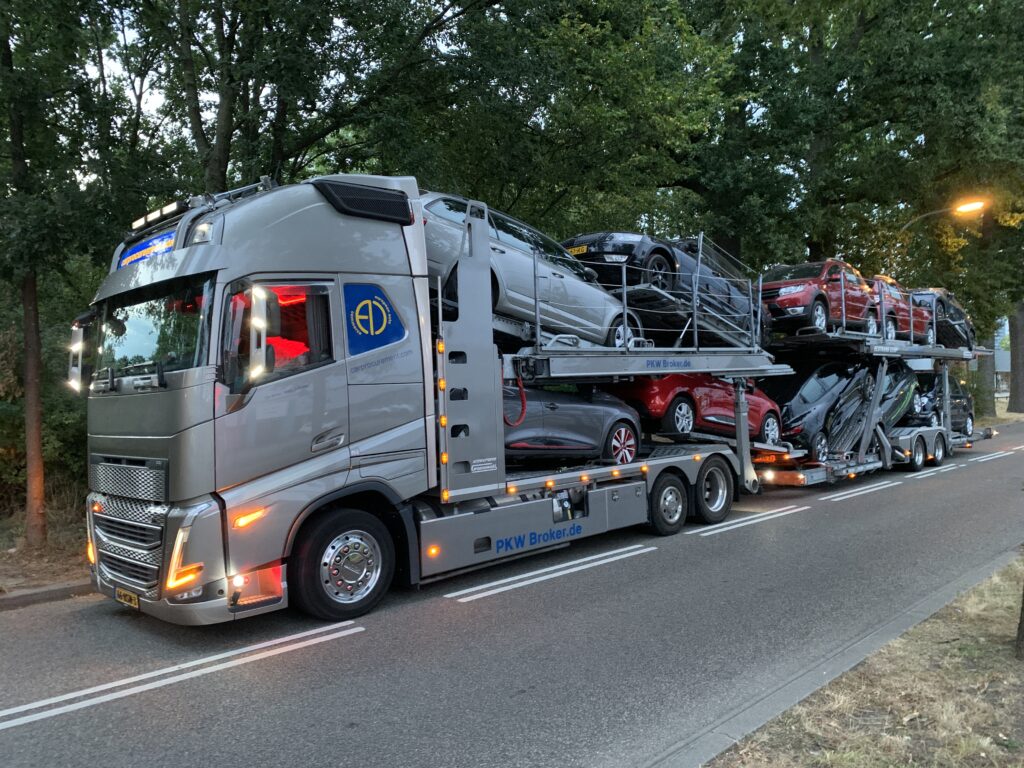 Affordable vehicle transports
More and more Dutch people are buying cars in Germany or other European countries. And with good reason. Cars there are often less expensive, more luxurious, and have lower mileage. Which means more car for your money. But once you've found your dream car abroad, you face the question: how can I arrange transportation for the vehicle to the Netherlands as quickly and as safely as possible?
European Auto Commerce uses its own trucks for vehicle transports from Germany and other Western European countries. That allows us to offer owners and businesses highly competitive prices for vehicle transports. We can schedule the transport quickly, maintain personal contact with you during the delivery process, and transport your car to the Netherlands safely.
Since we use our own trucks, we can keep your vehicle transport costs low. We always calculate individual prices, so you never pay too much. The vehicle transport cost mainly depends on the number of kilometres travelled. Naturally, the vehicles are insured against damages during transport.
Looking for affordable vehicle transport from Western Europe to the Netherlands?
How does vehicle transport from abroad work?
1.

We will pick up your vehicle(s) in … at the agreed-upon time.
2.

We will take photos of the vehicle. This will prevent disputes about the vehicle's condition before it was transported to the Netherlands.
3.

The photos will be added to the digital cargo manifest (CMR), which allows you to follow the transport to the Netherlands.
4.
We will deliver the vehicle to any location in the Netherlands.
Need advice from an independent expert?
Would you like to have the car inspected by an independent expert on location before loading it for transport? Our automotive experts can check the car for hidden defects and/or damage before transport. That can help prevent unpleasant surprises. And you can be 100% certain that the car is worth the money you paid.
Why choose European Auto Commerce?
European Auto Commerce can find the ideal car for you abroad. We aren't a dealer, don't have a garage, and therefore have almost no overhead costs. You can see that in our higher trade-in offers , competitive purchase prices, and affordable vehicle transport costs.
Looking for affordable vehicle transport from Germany and Western Europe to the Netherlands?